With the summer season in the rearview mirror and the fall season upon us here at Caledonia Golf & Fish Club, we're getting some great feedback on our efforts to deliver a one-of-a-kind golfing experience for all our visitors. Recent Facebook reviewers are liking what they see. Here are some of our favorites!
Jordan Parsons says of Caledonia, "Awesome experience on a beautifully maintained course!" Thanks, Jordan! We can't wait to host you and your family again in the near future.
Leon Tucker wrote, "Easily the best golf experience I've ever experienced! From the start to the finish, an A+ experience!" We appreciate your thoughts, Leon! Caledonia takes great pride in making you and all our guests feel like family from the moment you set foot on this beautiful property.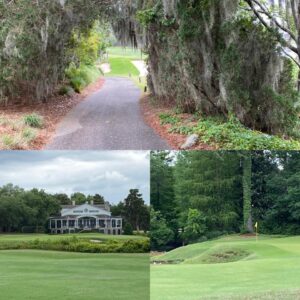 Alan Larson offers, "Just an awesome track! Tight, small greens, deep bunkers; bring your 'B+' game, minimum! Also, very beautiful. Excellent, welcoming staff. None of that pretentious stuff." We agree, Alan, that Caledonia can be challenging, but we'll be quick to note that we have tee boxes for every skill level of golfer. Picking the right tee box when you tee it up here is key! Thank you for the kind words, Alan, and great photos!
Daniel Lee says, "I love this course! My favorite anywhere around Myrtle Beach! Driving up to the clubhouse makes me feel like I am driving up to Augusta with the old trees and moss hanging from them. Then the course, wow!" That entrance to Caledonia is something special, isn't it? It's never a bad way to start what is sure to be a great day in the Lowcountry!
Next time you tee it up at Caledonia Golf & Fish Club, make sure to leave a review and tell us about your own experience!